Well, the Cuba situation was sorted out within a few days of our return to England. Because CIREN insists on patients being accompanied during their stay, Thea would be with me for the first 2 weeks, then my dad would fly out and take over for the next 2, 3 or even 4 weeks.
At first it looked like Dad might not have enough spare time until the new year, and the prospect of waiting another 2 or 3 months, having come so close, was difficult to cope with. But he came over and basically said, "Right. When do you want to go ?"

So we went for the 6th of November. Virgin only have 2 flights a week, Sunday and Thursday, and although there are other airlines – Iberia, Air Canada – going to Havana, Virgin's the only one flying direct, rather than via Spain or Italy. Thea confirmed the leave dates with her employer and phoned to book. There were no seats in Economy. Plenty in Premium Economy, though; at 2 grand a pop, I'm not surprised. 2 large and it's not even 1st class ! Humbug.
According to the interweb there were no seats on any airline that day – no idea why – but plenty the next week. So we shuffled our schedules around, and I'll be heading out on the 13th, coming back on the 11th of Dec, or possibly the 18th if another week seems like a good idea. As many people have pointed out, we came back at just the right time to miss Hurricane Higgins.

Cuba made quite an impression, but I won't go into detail yet. Here are some key phrases: Eagles, geckos, crumbling, old cars, hustlers, red tape, no shops, Johnny Depp, chicken, rice, chicken, rice, chicken.

Take a look at me, wired to a machine: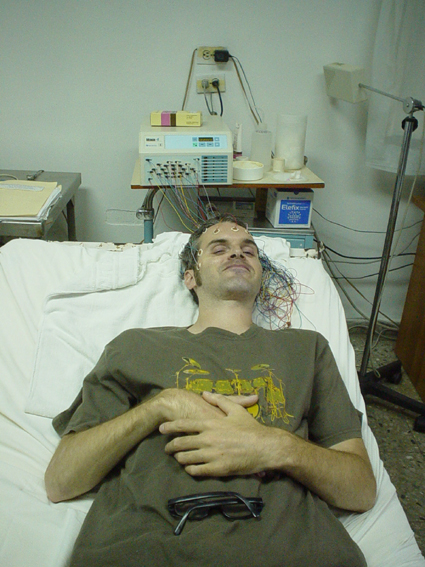 I hate this picture, partly because of that stupid expression, that (a) I can't control and (b) isn't even a proper smile, and partly because of my broken-looking right wrist. Here I am looking casual, although it took a lot of time and effort to get into this position: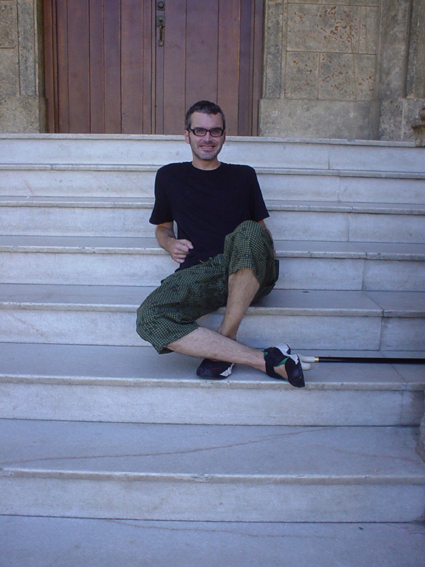 I'm watching a horse shitting into a bag: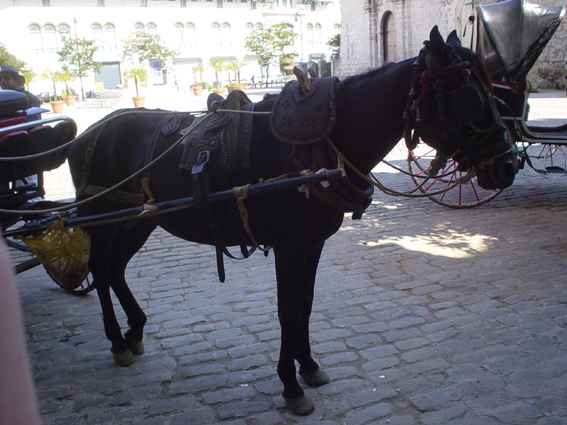 The first thing you see when you leave Havana airport is a big sign saying SUPERAVENIDA INFORMACION NON !
That's not true. However, there didn't seem to be any internet access for patients. I'll see what I can do, maybe a couple of trips to a caff (good coffee in Cuba !) but the best way to contact me is probably by texting my Field Telephone on the usual number. I'll send texts to Stian for him to put on Black and Chrome but otherwise it'll be radio silence from me.
You know what ? A couple of things I really look forward to: Doing something - anything - without thinking about it, and talking and writing about something other than myself. Until then, ME ME ME etc.